Trading Software -
Alpha Hunters is a trading software company.
We design software for traders by traders.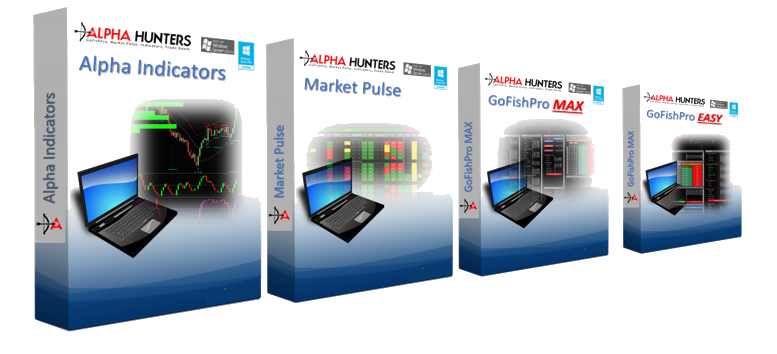 Why Alpha Hunters' Products?
Good question. There are probably 1,000's of software designers out there right now. When we started in the late 80's / early 90's, there were just a handful of trading software developers.
A lot of trading software developers have come and gone over the last several decades, but we are still here because our approach still remains viable today.
We don't claim that you will suddenly become profitable when you buy our products.
What Alpha Hunters' provides are the tools that could give you an advantage by seeing specific momentum and reversal patterns that other products simply don't identify.
It is up to the trader to act on that information.
We decided to make our strategies available as a managed product for those who believed in our approach, but preferred to have someone else do the actual trading.