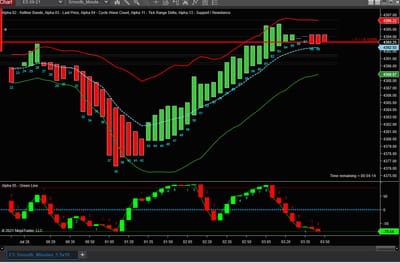 Smooth Charts are moving averages of the open, high, low, and last trade prices.
We took the view of active ups and down chart moves out of the normal charts and plotted a smoother, more chart to better identify trends and reversals.
The idea of Smooth Charts came from the idea that most programmer's indicators are simply moving averages displayed in a different way.
The Smooth Charts can be considered a stand-alone indicator because of how they were created.
Whichever other indicators you may choose to use, you may find they display better with Smooth Charts.