The 100% bar is when the market bar that went more than 100% of the previous bar's range.
The next move is for the market price to come back the 50% point of the 100% bar with 1 to 3 bars normally.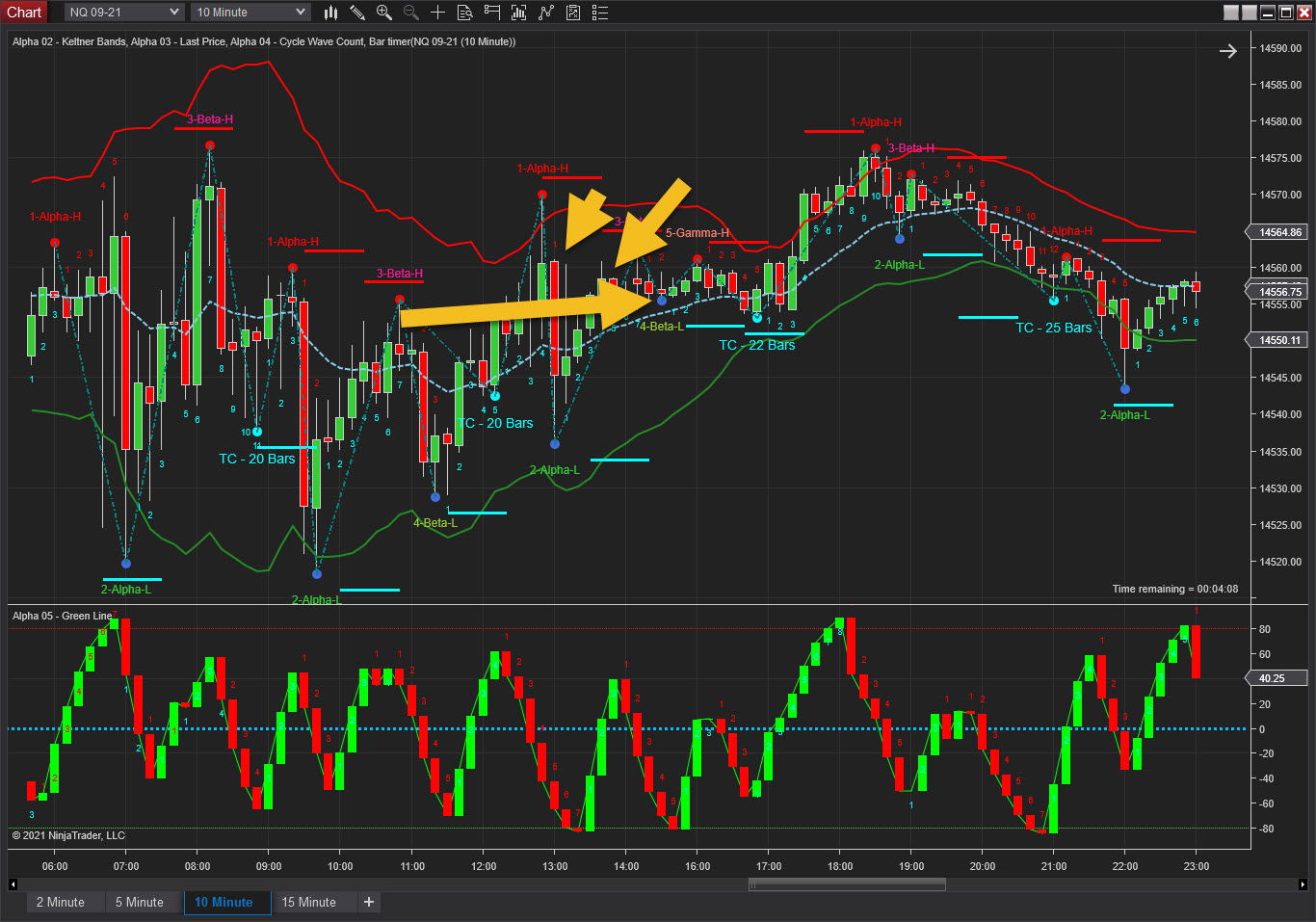 Market Pulse -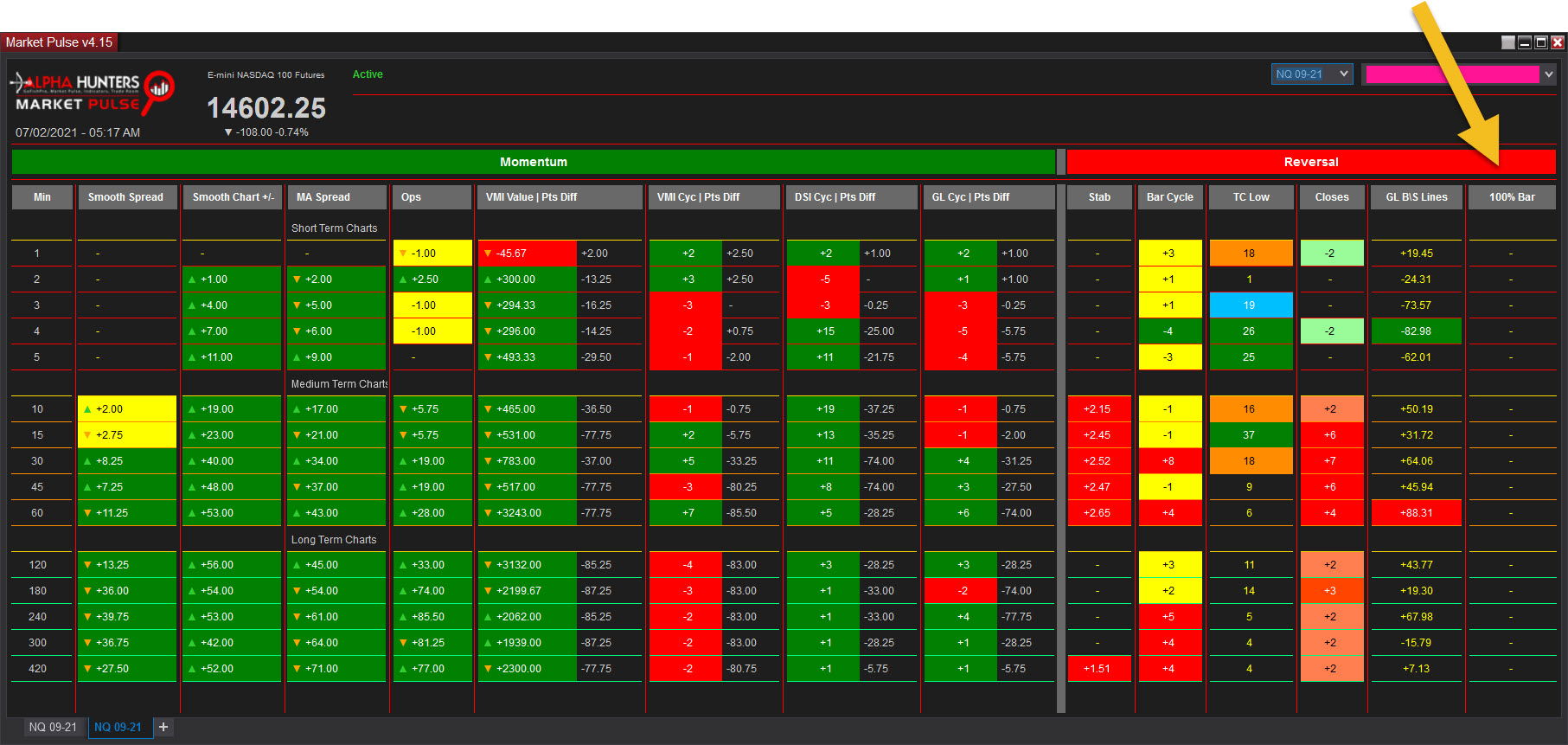 ---
This concludes the information on the Market Pulse trade models.
---
Futures, Options on Futures and Forex trading involves a substantial degree of risk of loss and is not suitable for all individuals. An investor could lose the entire investment or, in some cases, more than the initial investment. Past performance is not necessarily indicative of future results.