The Alpha 11 Tick Range measures how many contracts were bought at the offer versus sold at the bid in any given tick range.
Meaning, if we took 1 4 tick range, it would measure every 4 ticks. We suggest to be as close to the chart time frame as possible. If you have a 15 minute chart, we suggest to set the setting to 12 or 16 ticks. If you have a 30 minute chart, then set the range from 24 to 30. We don't suggest going over too much. Try to keep it at even numbers, 2,4,6,8 etc.
We found that when there are 3 to 4 tick ranges bars on the left side of the screen and they are all green, the market has run out of buyers and its fade the price move.
Same for red bars, then the opposite is true. The setup is exactly that, wait for the market to show Green to Sell and Red to Buy.
There is a setting on how many bars to look back to hold the calculation, it is defaulted to 3 vertical bars, but we also look back as many as 8 bars too. it just depends on how it looks.
Note: The Volume Delta is always calculated from the time you open the chart and data. If you change the chart it will start over each time. For this reason, we have many charts in the lower tabs open for all the time frames at the same time.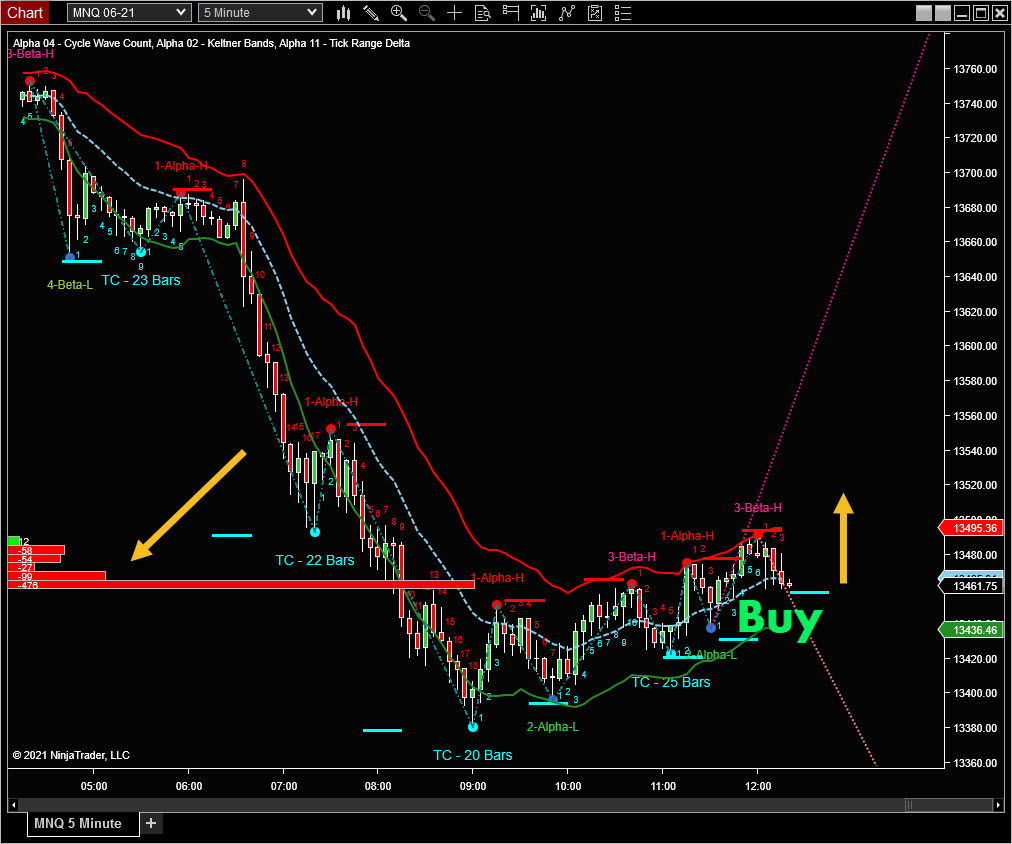 Past performance is not necessarily indicative of future results.
---
Next -> Fade Models
---
Futures, Options on Futures and Forex trading involves a substantial degree of risk of loss and is not suitable for all individuals. An investor could lose the entire investment or, in some cases, more than the initial investment. Past performance is not necessarily indicative of future results.