Alpha Hunters has determined that markets don't go straight up or down forever.
They all turn which is what we call Cycles.
The model suggest that the market will go 3 to 4+ consecutive closes in a row and then the next bar could be an opposite close.
This does not mean the move is over, it is just a setback is expected and you can make money both on a fade and momentum pattern. .
There are a few trades to consider when this happens.
If the market has moved up 3+ consecutive closes or more, then this model suggest:
To reach (Go Fish) for a fill price to start the fade.

Or....Not to sell to fade the market, but just expect that there could be a set back coming and to get ready to enter in the direction of the closes using another Alpha Hunters Trade Model for example.

Look for an Opposite Close Wiggle Entry set up. Meaning if the market was moving up, then we have the first red down close, then the entry would be a buy stop at the open of the red down close bar or the high of that bar. The protective stop would be the close or low of the red down bar if filled.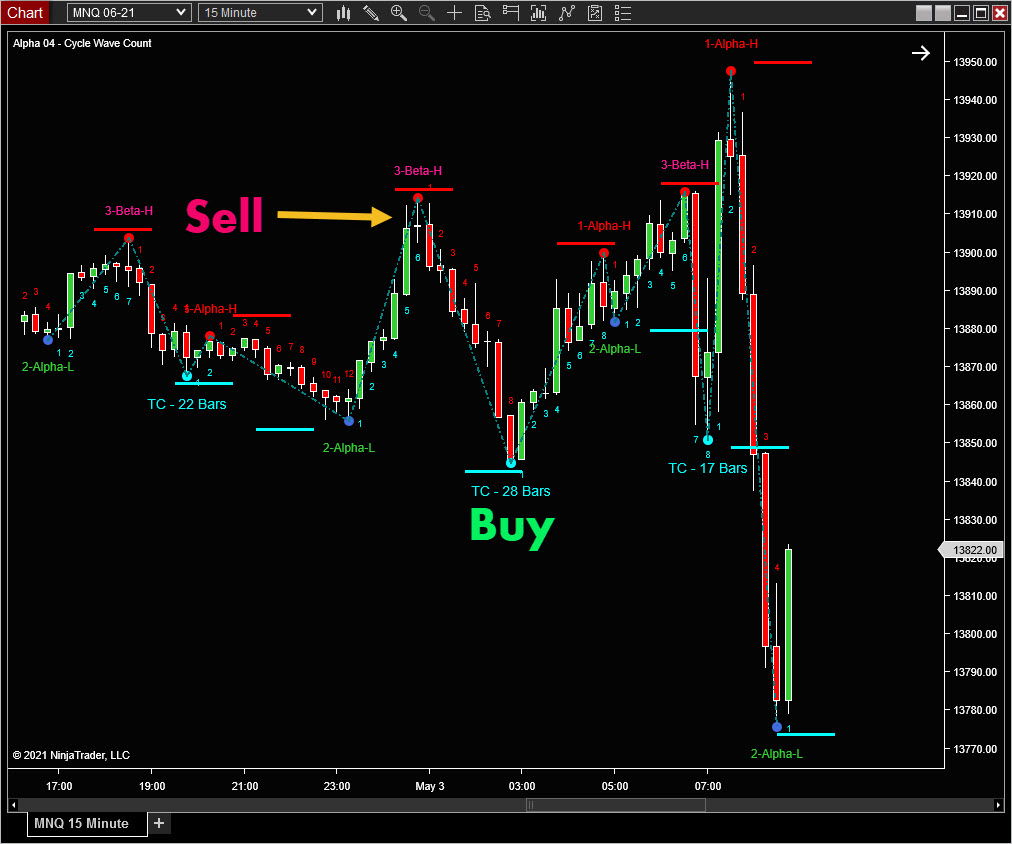 Past performance is not necessarily indicative of future results.
---
Next -> Fade Models
---

Futures, Options on Futures and Forex trading involves a substantial degree of risk of loss and is not suitable for all individuals. An investor could lose the entire investment or, in some cases, more than the initial investment. Past performance is not necessarily indicative of future results.