When the market shows Legs Up, (bearish) or Legs Down (bullish), it suggest prices were rejected as those levels.
This set up a fade pattern. Meaning if prices are rejected for example below the market in what we call Legs Down, then we feel that prices have found a bottom and cycles take over and to expect a 4 to 9 bar cycle up move.
Of course, NO ONE knows 100% this will happen, but it does suggest that if the market does trade above Legs Down prices, then it found support and that is good enough for us to start to enter the market.
How to enter Legs Down? We would wait for the bar to close, it could be a 5, 10, 15, 30 minute type chart. Then place a buy stop above the CLOSE or high of the legs down bar to enter part of the position.
The exit could be the OPEN of the previous legs down bar, or the mid section of the low. I know there are a number of exit ideas, but this is how it works. The protective exit depends on a lot of factor, but you will start to get a feel for how this works as you test it out.
Our thought is that if prices were rejected and the market found support for example, then it should cycle up, but, if prices start to go back in the the legs down price levels, then our opinion is prices are starting to be "accepted" and that we should respect that and exit longs.
Note: Keep in min double bottoms in this example and fade swings. Meaning, if you do exit if prices go back down, then think about re-entering longs based on new patterns that may develop as a result of this type of price action.
I have a model called "New Bar, New Story". This meaning each new bar tells a new story depending on the price action. Meaning, that if on the entry bar, it was a long, the next bar could show an exit or short. This is how the markets trade and we just accept this idea and roll with the bars.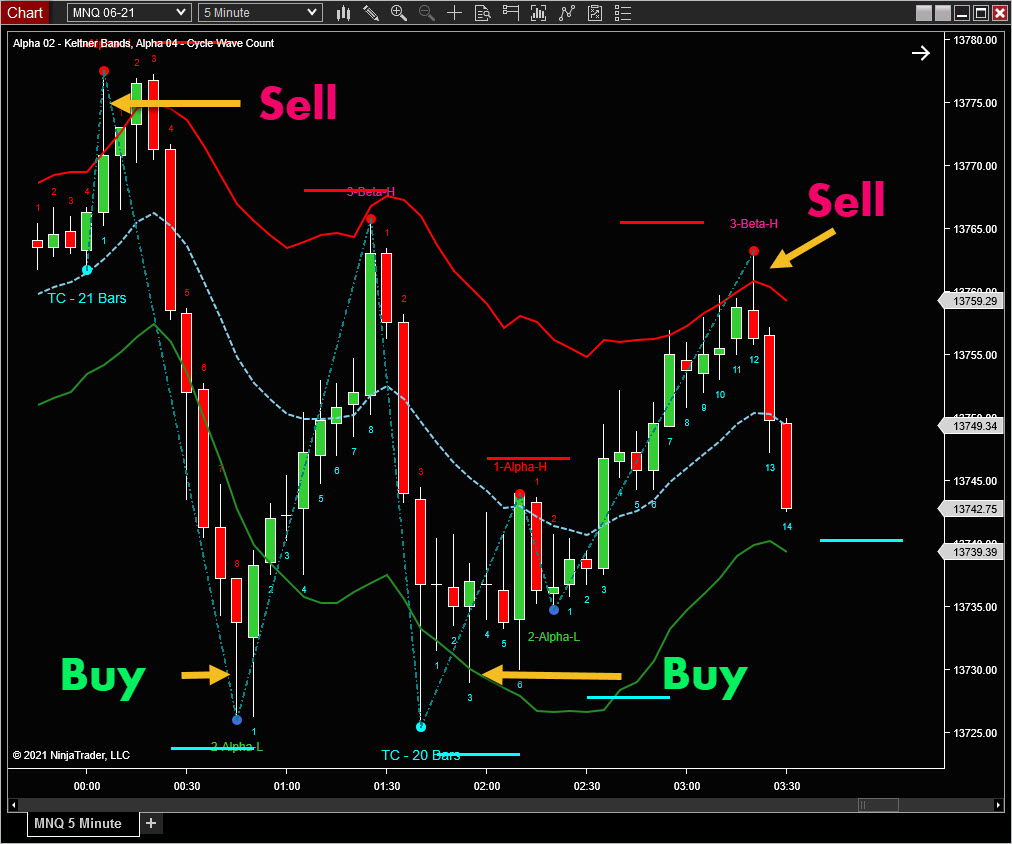 Past performance is not necessarily indicative of future results.
---
Next -> Fade Models
---
Futures, Options on Futures and Forex trading involves a substantial degree of risk of loss and is not suitable for all individuals. An investor could lose the entire investment or, in some cases, more than the initial investment. Past performance is not necessarily indicative of future results.