Steps to send and clear our Go Fish Pro Log File.
1. Open Go Fish Pro (GFP)
2. Click on the GFP app.
3. Click Control D on your keypad - A window will open below the GFP. You can make this screen larger at the bottom by dragging the screen.
4. Right mouse click in the bottom window and you will have 3 options.
1. Clear Log - We recommend you do this after you are flat trades.
2. Copy Full Log.
3. Copy Last Trade.
If you copy the trade, put it into a notepad and attach it to use with the issue you experienced explained. If it was just the last trade, then send just the last trade option.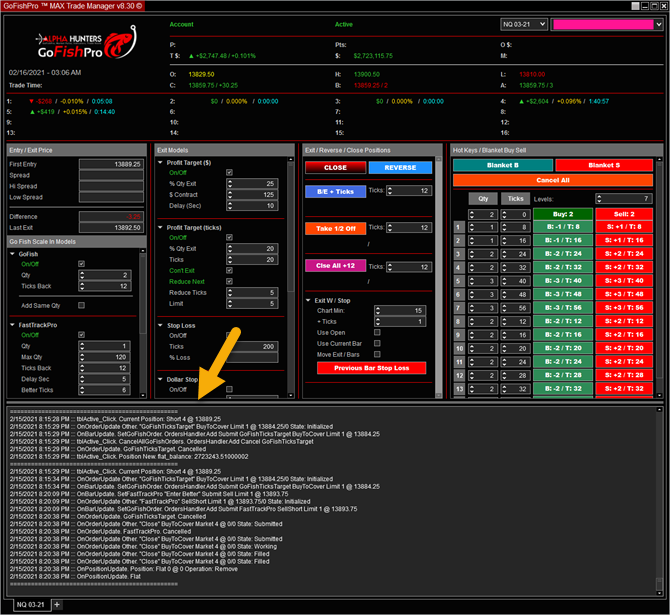 ---
NinjaTrader's Log Files -

It will important to also send us the latest log files with the time you did the last trade, or for the trade you have above.
Steps:
Open a new email - send to jerome@alpha-hunters.com
Put in subject LOG FILE - YOUR NAME
Click Attachment
Go to Documents - Click on NinjaTrader 8 Folder
Click on the folder called LOG
Find the log files with the latest date on it, you can sort the columns on top to see the latest date.
Double click on those log files
Send me the email