All the trade model strategies we post, we trade.
We would not have posted them unless we traded them. All the models have been time-tested and applied.
How the setup to enter the markets works for Alpha Hunters?
We call it "math". We start to count up the math in the trade room models that we list. Meaning we start to put together the trade models to come up with what we feel have greater odds of a move in the direction we want to trade.
In the trade room, we may talk out what models we are seeing developed or about to be developed.
Note the Trade Model list is numbered in our education section and trade room. For this reason, the numbers will jump from 1 to 5 for example.
Trade Models -
1. Keltner Bands at 45 degrees up

2. Above Moving Average

8. Ops Up

11. VMI up

13. Early in the Cycle Count.
Once we identify one or more models and we want to enter in that direction, we will typically Go Fish better entry prices. (Meaning place an order better than the last price shown).
First Trade Entry -
The starting point (First Entry Level) of trade is important.

If we get filled and the trade does not work out, then the loss can be smaller.

The market does not have a larger move to start to exit our position(s).
Do not trade all in on first entry-level -
We suggest not go all-in on your first entry-level. This will leave you at the mercy of the markets and you won't have the game to better your entry-level even more if the market moves more.
This is how all our trades start, Going Fishing for a better fill price.
We let the market make a move and then reach for a fill price.
Questions:
Answer:
We believe between 1 to 10 ticks in the ES or 12 to 40 ticks in the NQ and YM. It depends on how much the market is moving and if your limit order is above or below a medium-term chart. (15 minutes). If you are trying to sell and it is above the high of a 15 min chart, you may want to bring that down a little. In the currencies and other markets, you just have to judge and put it out there enough, but not too far away as you may not get them too often, or if the fill price would turn the market the other way, then you would have to consider this.
How to enter first trade -
The Go Fish Pro Trading Manager App (GFP) enters our first trade price level using the Hot Keys because it is preset and exact each time.
With, GFP we can preset any number of contacts at X ticks back. It is just a simple click on the app and the order is placed each time.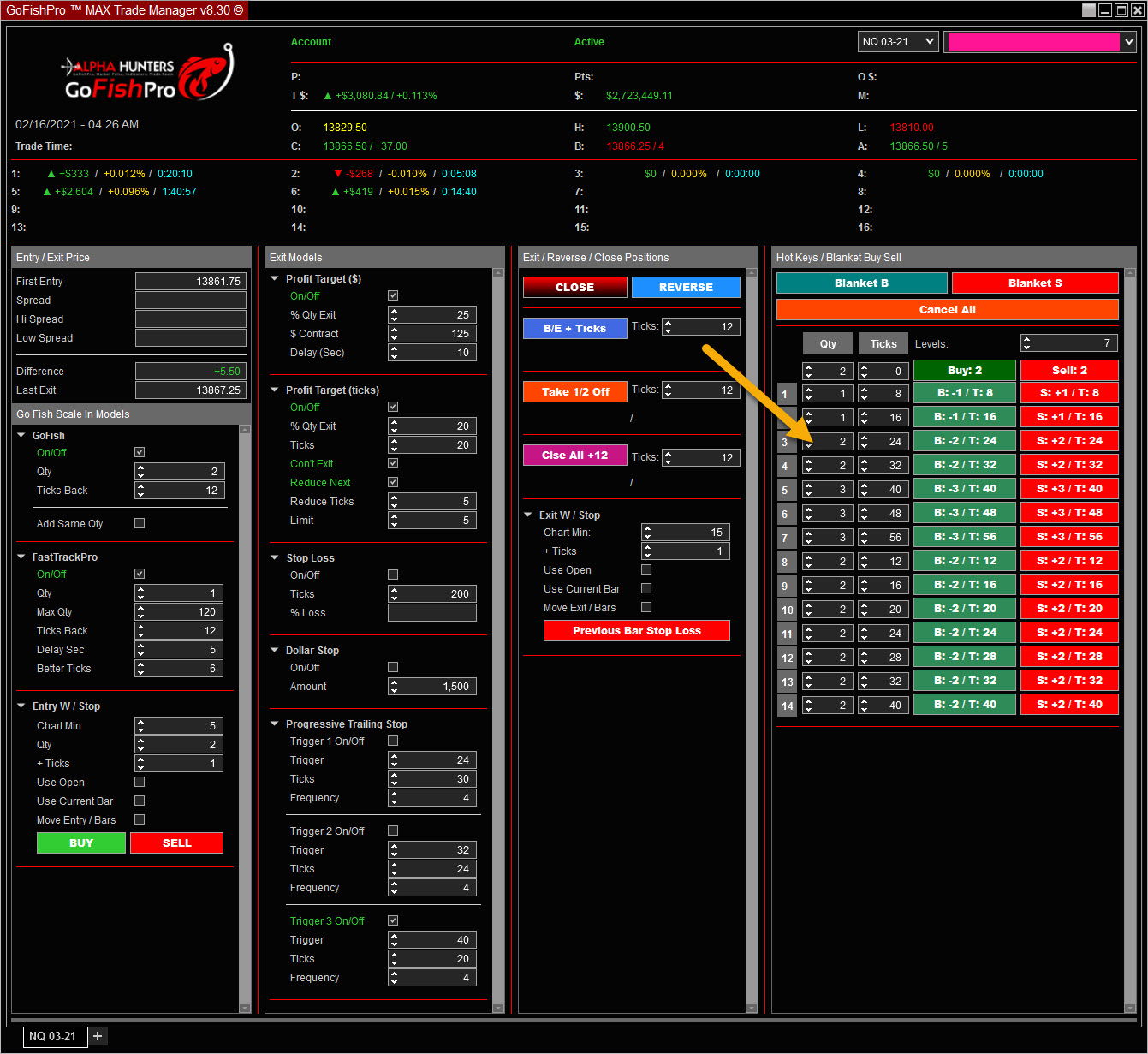 Go Fish Again -
After we get the 1st entry filled which we call Going Fishing, the app is set up as an on/off function to Go Fish (Yes, its the same name. We Go Fish to start the trade off, then Go Fish again on the 2nd entry) for a set number of contracts to add more contracts and better our average price by up to and over 50%.
This is a big number when day trading to get 50% closer to the last price. We can do better than 50% if we Go Fish for more than the number of contracts we originally entered with.
If we started with 2 contracts and went Go Fish for 4 contracts, the average price would jump to 75% better.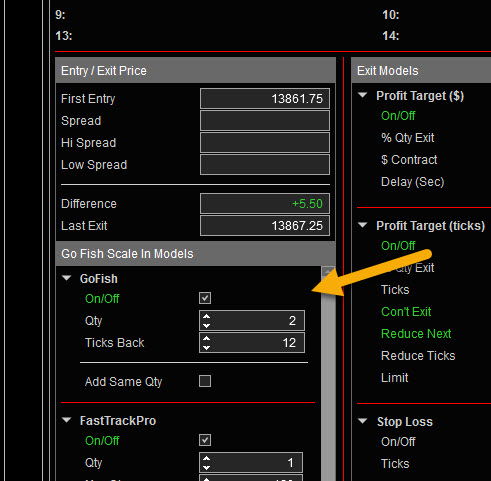 Fast Track Eddie - Go Fish Pro Model
After Go Fish 2nd fill is filled, we enter the wonderful world of the Go Fish Pro Model, which says to stay within X ticks of the last price and we have high odds in our opinion of making money on any given trade.
We use Go Fish Pro Trade Manager's Fast Track Eddie to keep us close automatically every X seconds, X contracts sent X ticks back up to a maximum number of contracts.
This function is very effective in our success.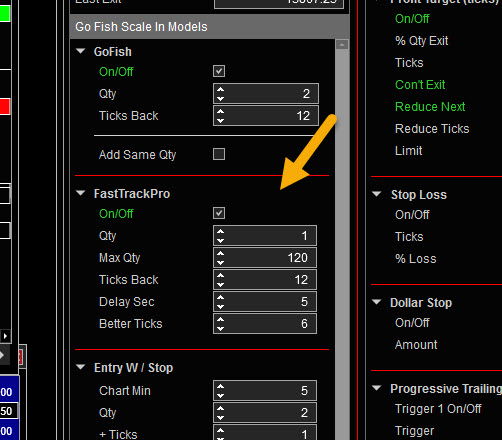 Exit Models -
Once we accumulate positions, and the market does go in our favor, we have a number of exit models and most of them are a % of total contracts open to exit and continues to exit them based on these models.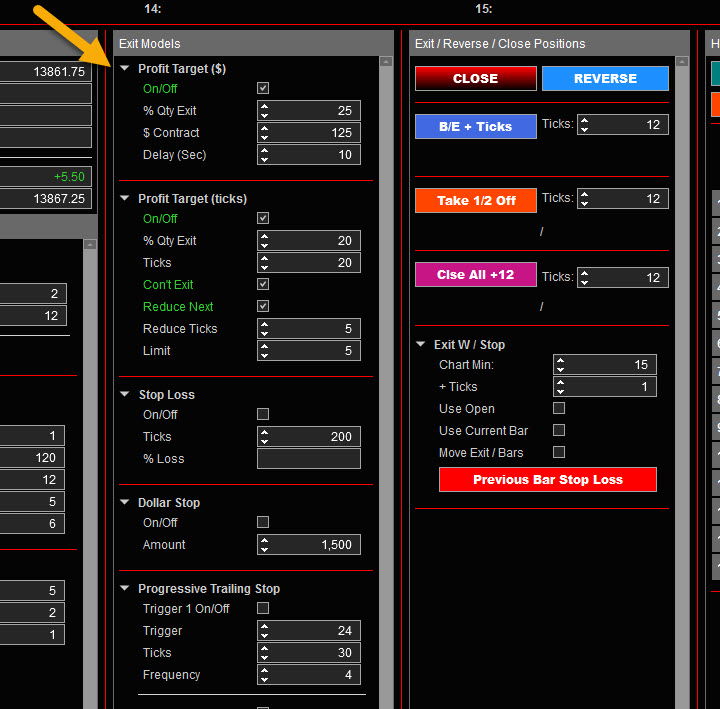 Cancel Replace Stops and Exit Automatically -
The app will automatically cancel replace any stop orders and exit % as you buy or sell contracts. It knows your position at all times. Very effective trading tool for any type of trader.
This is how we do it and we do it over and over and over.
We wait for a setup, reach for our first fill entry price, then accumulate positions if we can, then scale out of trades using the GoFishPro Trade Manager App.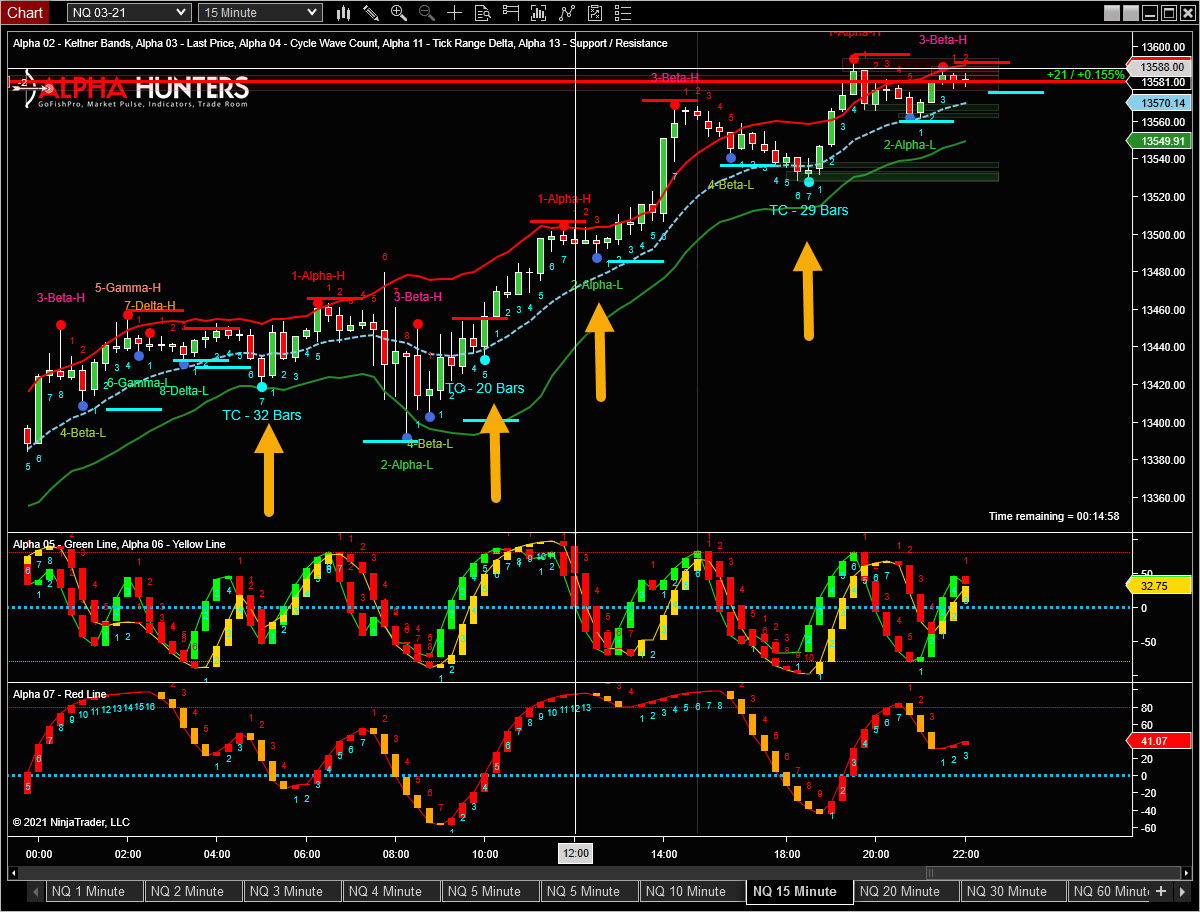 Past performance is not necessarily indicative of future results.
---
Next -> More Trade Models
---
Futures, Options on Futures and Forex trading involves a substantial degree of risk of loss and is not suitable for all individuals. An investor could lose the entire investment or, in some cases, more than the initial investment. Past performance is not necessarily indicative of future results.