The Volume Momentum Indicator (VMI) value | Pts Difference is if the current Alpha Hunters' VMI is up (bullish) or down (bearish).
VMI is the delta difference on the number of contracts bought at the offer versus sold at the bid.
Alpha Hunters plots this like a candlestick chart with an Open, High, Low and Last and cycle count.
Then it is plotted as a 3 average of all the values. This setting can be adjusted in the Market Pulse settings.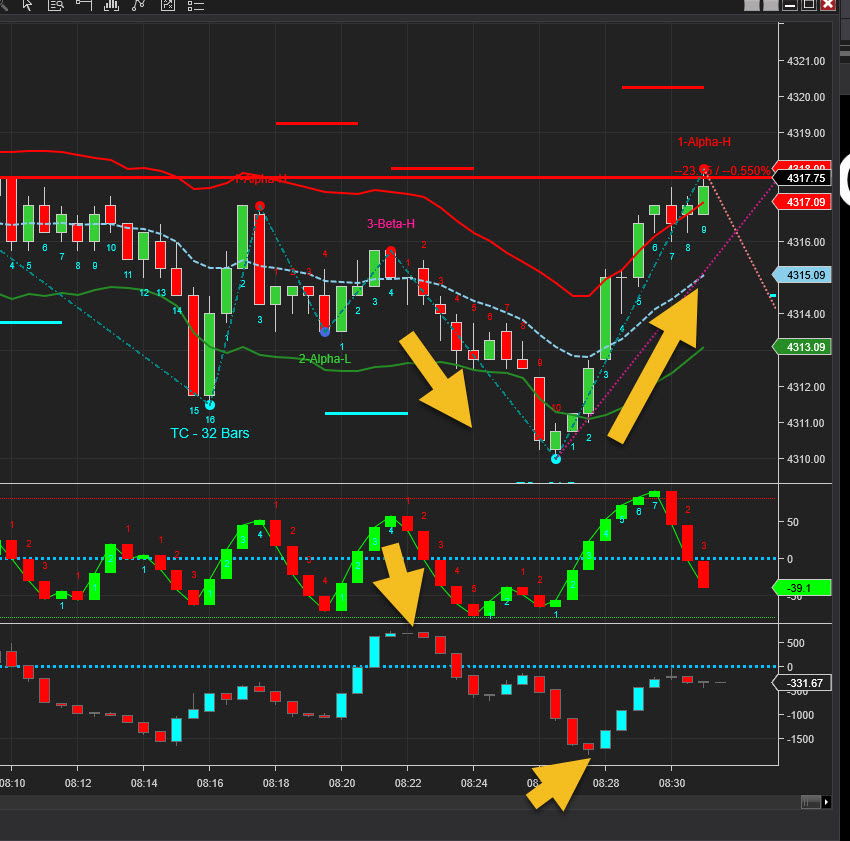 Market Pulse Display -
We show the number of contracts delta difference.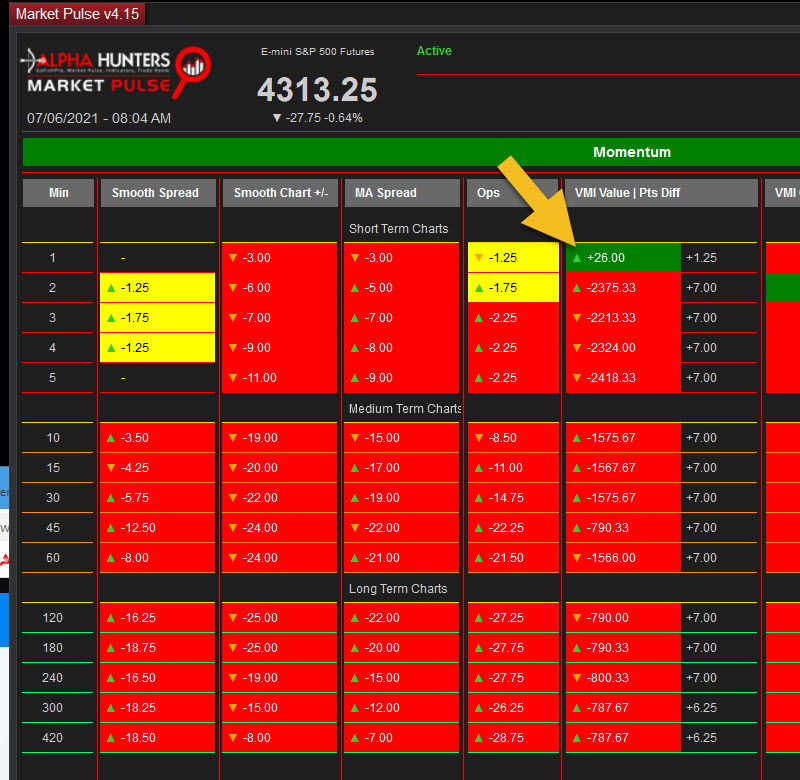 ---
Market Change Price Advantage -
Market Pulse will also display the price advantage of when the VMI changes direction.
It will mark the last price of the current market price when the cycle up or down starts. Then show the price difference of where the market is currently at verses the turn.
For example - If the market price was at 4315.00 and the VMI turned on on this price and now the market price is at 4314.00, and the VMI is still up, it will show -1.00 (1 point). This means if you still like the VMI direction, you can enter 1.00 points better at this time.
You will also observe how far the market went positive on the turn. Meaning, if the value is showing +5.25 (points), this means the market is 5.25 points up from the turn of the VMI. This can give you insight on what you could have done if you took the signal.
---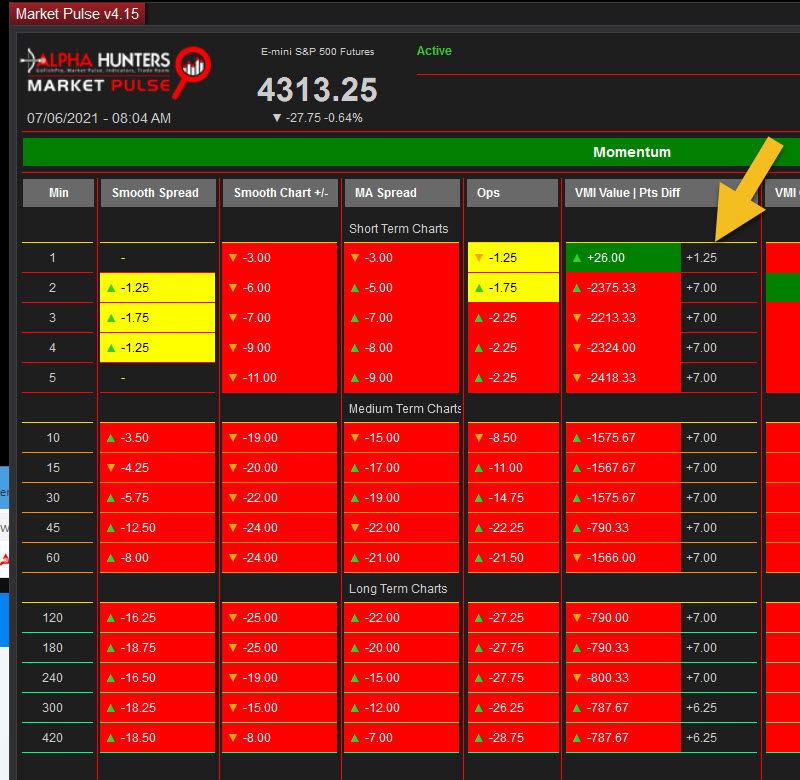 ---
---
Next -> Momentum
---
Futures, Options on Futures and Forex trading involves a substantial degree of risk of loss and is not suitable for all individuals. An investor could lose the entire investment or, in some cases, more than the initial investment. Past performance is not necessarily indicative of future results.