Smooth Chart bars are trend up and Green trend down and Red.
A Smooth Chart is an average of the Open, High, Low and Last with an option to show the actual last price.
We default the setting is set to mode 5 which means it shows the actual last price and not the average of the last price only.
The default for the average iused s set to 15, but you can change the average in settings on Market Pulse to test out new ideas.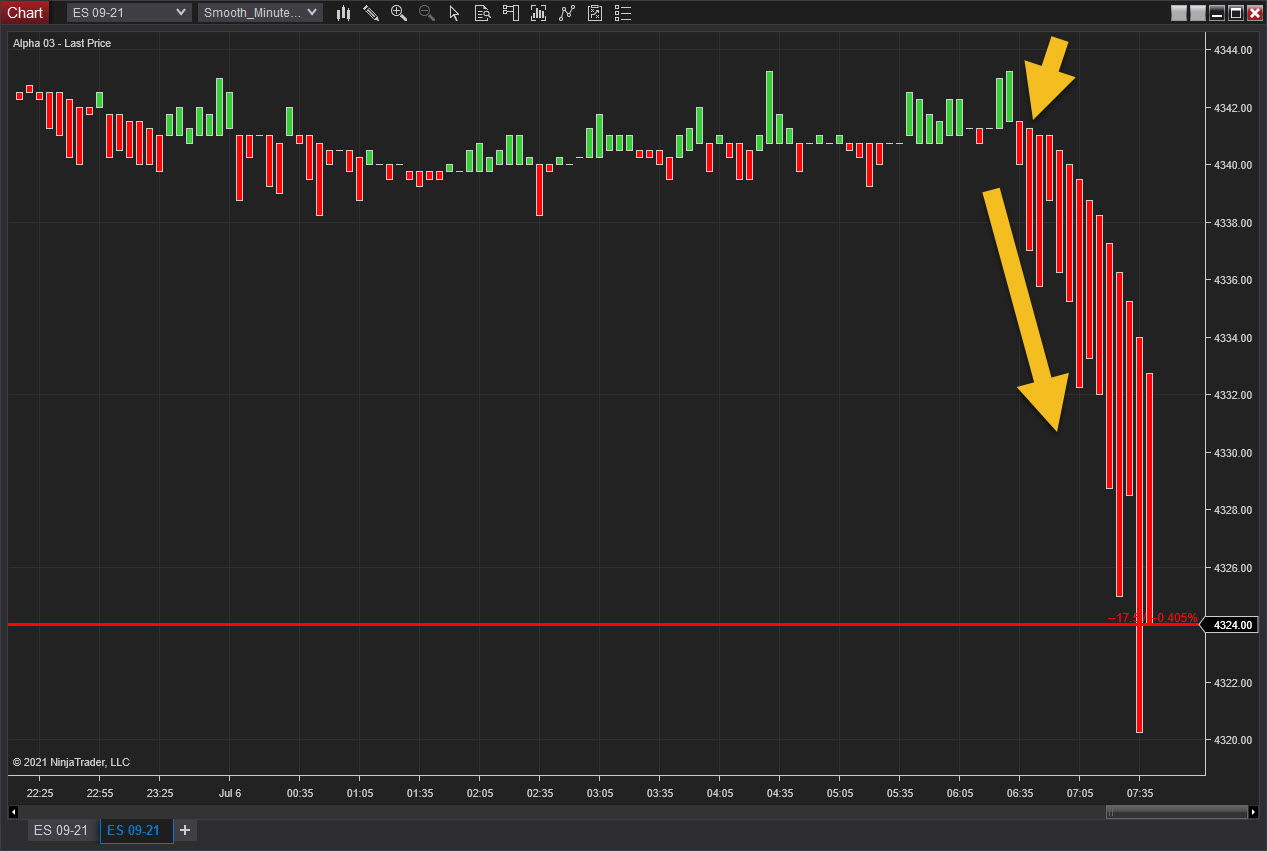 ---
Market Pulse display -
Market Pulse will display when the Smooth Chart are Green (Up) or Red (Down) on yup to 15 different time frames at the same time.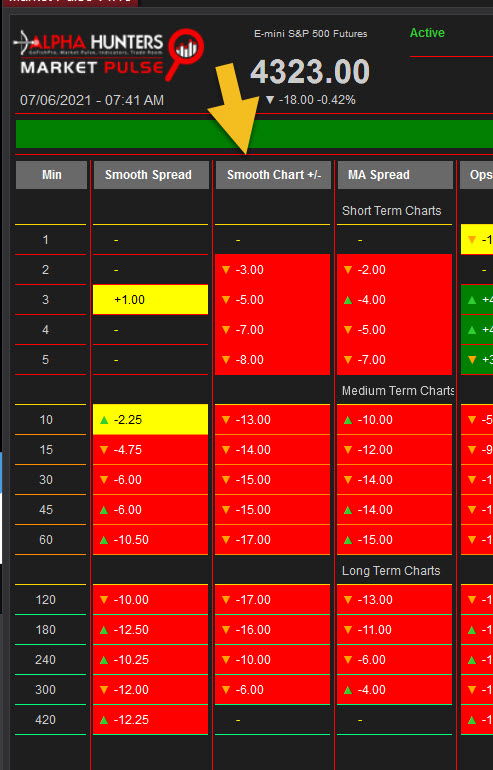 ---
---
Next -> Momentum
---
Futures, Options on Futures and Forex trading involves a substantial degree of risk of loss and is not suitable for all individuals. An investor could lose the entire investment or, in some cases, more than the initial investment. Past performance is not necessarily indicative of future results.