You can now take the signals from the Alpha Hunters Market Pulse app and auto place these orders in a way customized by you.
In fact, you can NOW combine multiple signals before there is an entry, so that all multiple conditions must all be met before an order signal is generated.
Once the order is submitted, you can handle the exit pattern on your own or have the GoFishPro app take over this process automatically with exit prices and stops.
Truly a one-of-a-kind approach.
Market Pulse tracks Alpha Indicators and Chart Patterns for up to 15 chart time tables at the same time.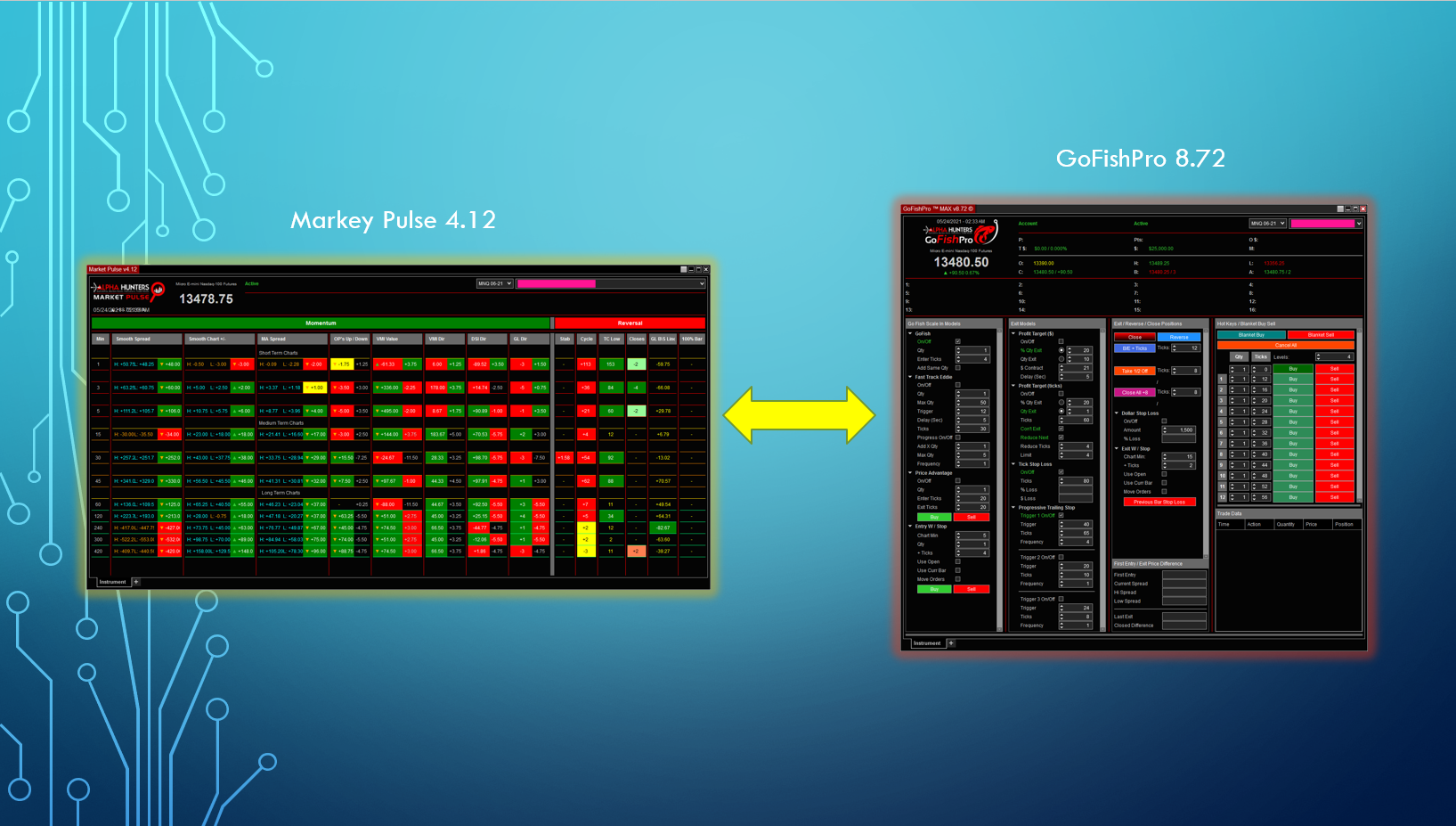 ---
We are starting with the momentum section of Market Pulse, but will be adding the reversal section and we are looking at the idea of adding your own personal indicators.

---
Features:
Choose to enable up to 15 time frames using Alpha Hunters' trade models and/or Indicators from Market Pulse for auto entry orders
Once the order is submitted, you can choose to have the GoFishPro App take over your trade for automatic exits.
We have built in Combined Signals, which means that you can select any number of signals to all match first before there is an entry.
We have start and end time available.
Delay order entry for 1st and 2nd orders.
Max profit / loss.
Trade direction.
Order type, both long/short, or just one or the other.
Max contracts.
Add and remove strategies.