Features / Description:
GoFishPro will track your last 16 trade results in real-time. See how much you made or lost for every last trade, plus the % percent gain or loss and the time from start to finish on each trade. This will help you determine the progress of your strategy.
Where else can you get detailed trade-to-trade information? It only exits with GFP. You will be better off knowing this information detail than not even having a clue of what it may be for each trade from opening a new trade to flat each time. Discover how % gain/loss will be part of your everyday event. It would be difficult to trade without this detail after you start to use it.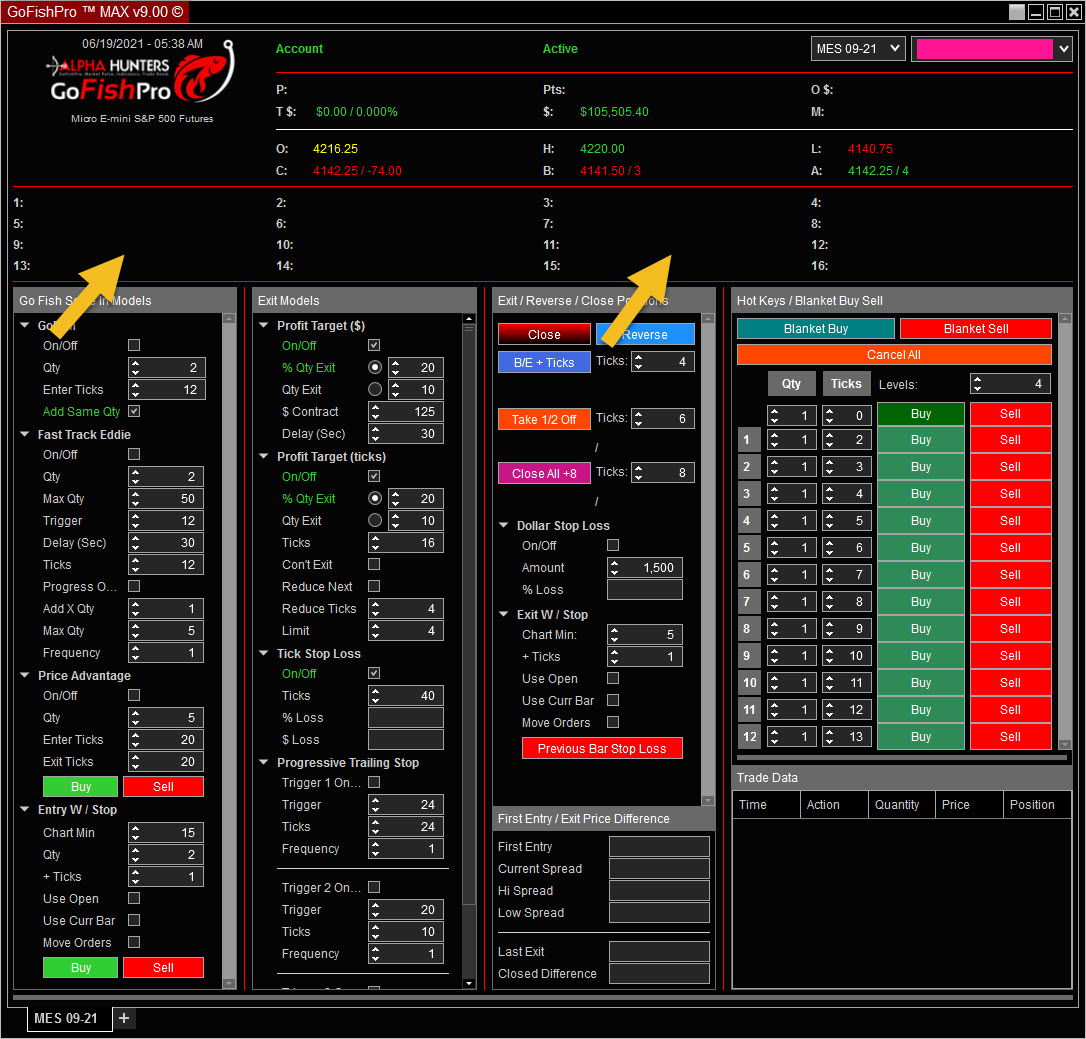 ---
---
Next -> Go Fish
---
Futures, Options on Futures and Forex trading involves a substantial degree of risk of loss and is not suitable for all individuals. An investor could lose the entire investment or, in some cases, more than the initial investment. Past performance is not necessarily indicative of future results.