Features / Description:
Tick stop is rather straightforward. Just place a stop based on the true average price X ticks back.
The app will auto cancel replace your stop every time you add and subtract contracts from your current open position. It will use your TRUE average price of all your contracts.
You do not have to fumble EVERY time you enter or exit trades to cancel replace your stop order. The app will do this automatically for you.
You can be better NEVER having to cancel replace your tick stop order. Every time you add or remove contacts, GFP will auto-change your quantity for you. You can also change the ticks and the app will auto adjust. It also knows your true average entry price and will self-adjust your stop too. Spend more time concentrating on trading and less time fumbling around placing or cancel replacing your stop orders.
---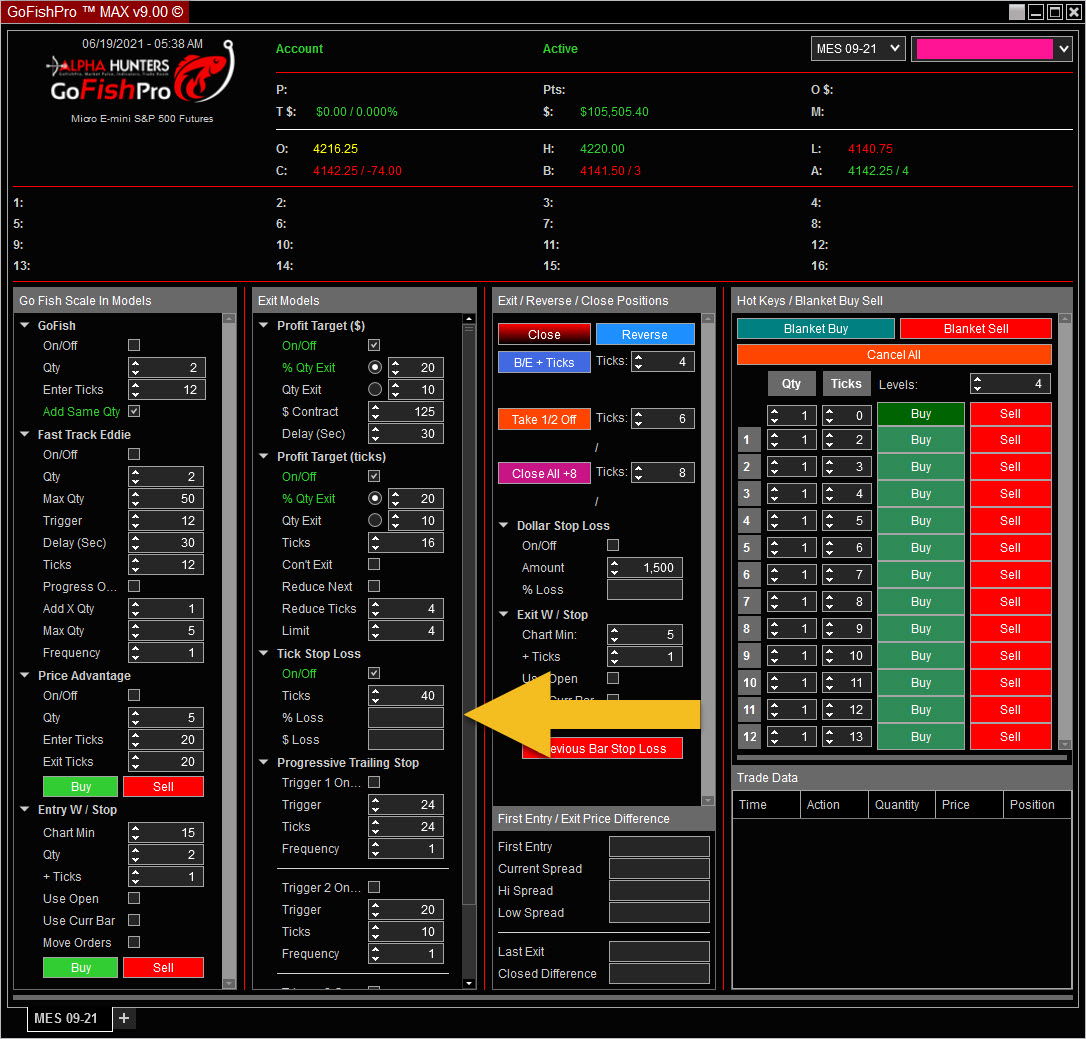 ---
---
Next -> Progressive Trailing Stop
---
Futures, Options on Futures and Forex trading involves a substantial degree of risk of loss and is not suitable for all individuals. An investor could lose the entire investment or, in some cases, more than the initial investment. Past performance is not necessarily indicative of future results.