Features / Description:
Exactly like the entry with stop, the exit with stop will do the same function. It will use the previous bar's high or low and place the stop order plus or minus ticks. You have the option to use the open as well. There is a setting to also use the same for the current bar's high/low or open.
Save lots of time trying to figure out these price levels, the app will do this for you.
You can spend more time trading rather than trying to figure out these exit levels.
This will make you better off because it has perfect order placement, won't cause an error if the price is already through the levels, and can be adjusted in real-time. Spend less time with your cross hairs trying to figure out what price to place your stop. It also knows you are long or short and what type of order to place. Also, if your quantity changes during the life of your trade, the protective stop will auto self adjust.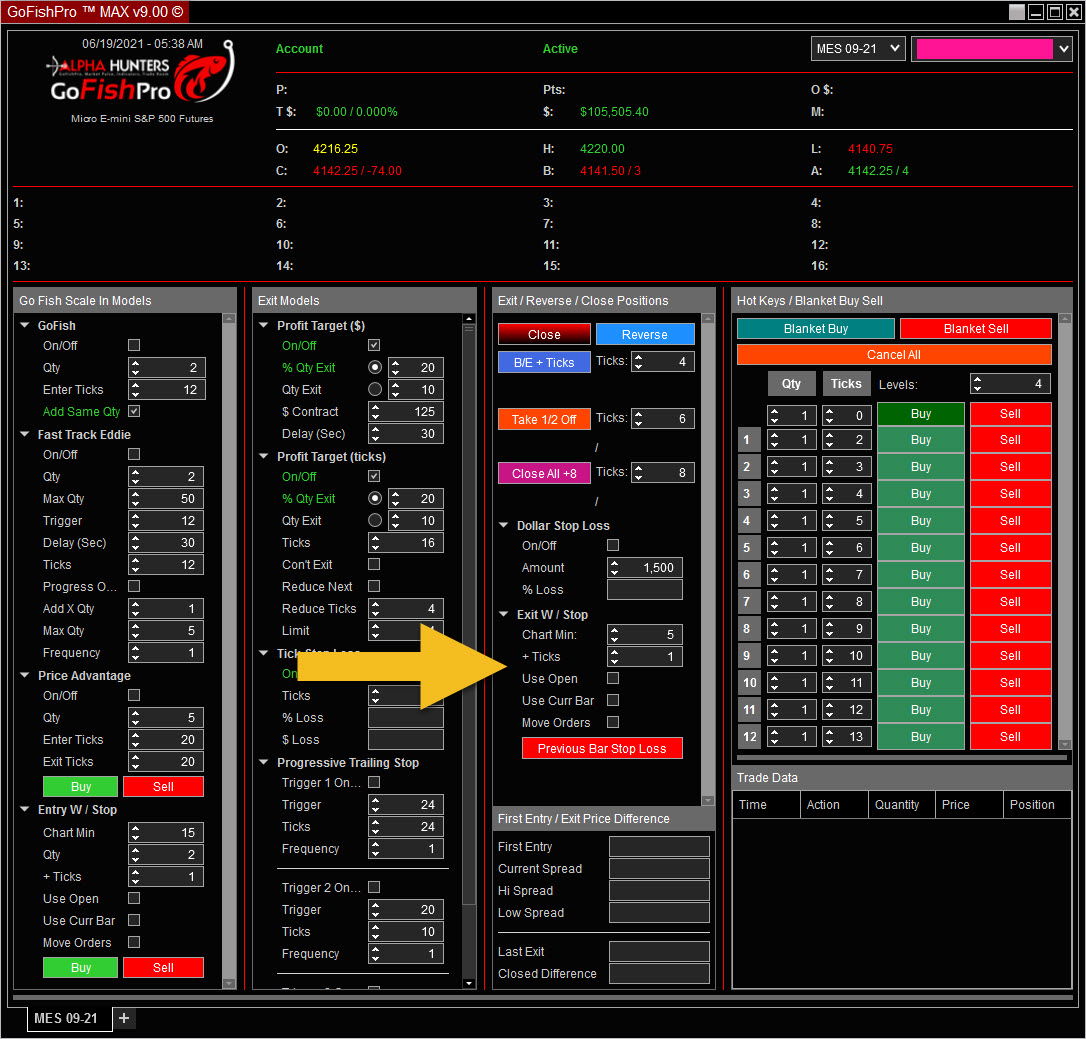 ---
---
Next -> 1st Entry / Exit Price
---
Futures, Options on Futures and Forex trading involves a substantial degree of risk of loss and is not suitable for all individuals. An investor could lose the entire investment or, in some cases, more than the initial investment. Past performance is not necessarily indicative of future results.