Feature / Description:
GoFishPro knows your position, actual average price, and how much you are up or down in $ dollars and % percentage on any one trade.
Grasp your actual average price, position, and margin being used on all new trade positions.
KNOW the Genuine average price is AND the margin being used for every new trade.
How many times have you traded not to know your true average price? This can make you better off by having more control on your true average price, what margin is being used to control your position, and know better where to exit when in actual profit from all the buy's and sells until flat.
Track in real time the following:
Position
Points + / – Current Trade
Open Trade Equity
Margin % Being Used
Today's Total $ Results
Combined $ Equity+ Results
Market Change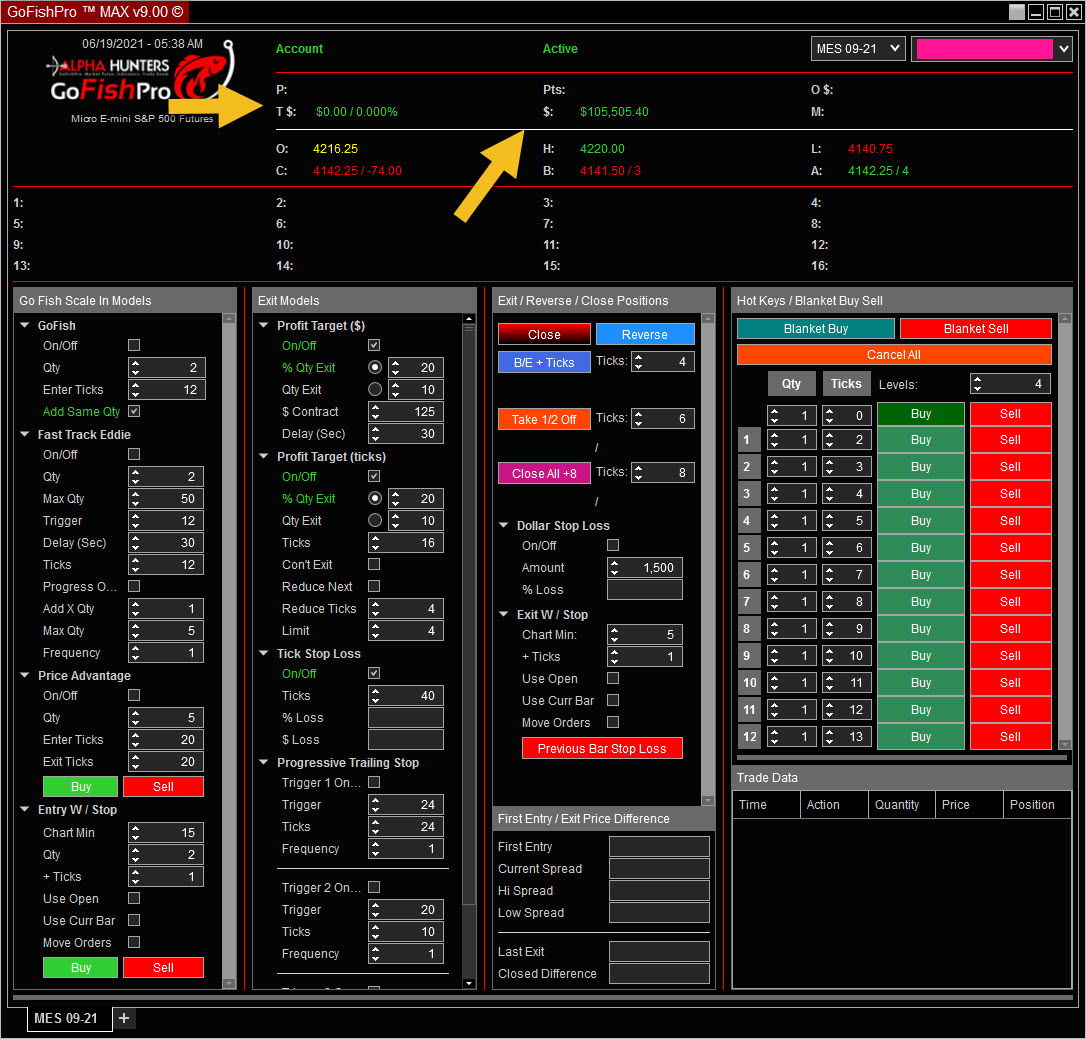 ---
---
Next -> Trade Results
---
Futures, Options on Futures and Forex trading involves a substantial degree of risk of loss and is not suitable for all individuals. An investor could lose the entire investment or, in some cases, more than the initial investment. Past performance is not necessarily indicative of future results.