Features / Description:
Go Fish Function will auto-submit the first scale in order X ticks back. You can preset a set number of contracts or use the same current quantity to improve your position by 50% or more.
You don't have to place this order or cancel replace any order if you select the same quantity to add to improve your position by up to 50% from your original entry price. The app will automatically adjust this order as you trade. You can turn on/off this function while in a live trade.
Change the X ticks back while in a live trade and the app will auto adjust. Get closer to the first entry price with no additional effort on your part and enjoy being closer to the last market price.
As we know, no one can buy the bottom tick or sell the top tick. So, why try? But, when you can automate the process to stay close to the last price, it will make your position better off. It will allow you to exit sooner. The idea of not going all-in on your first entry can help you be better off if there is a loss too. The loss can be smaller since you are scaling into trades. Go Fish simply makes the average price better with no effort on your part.
---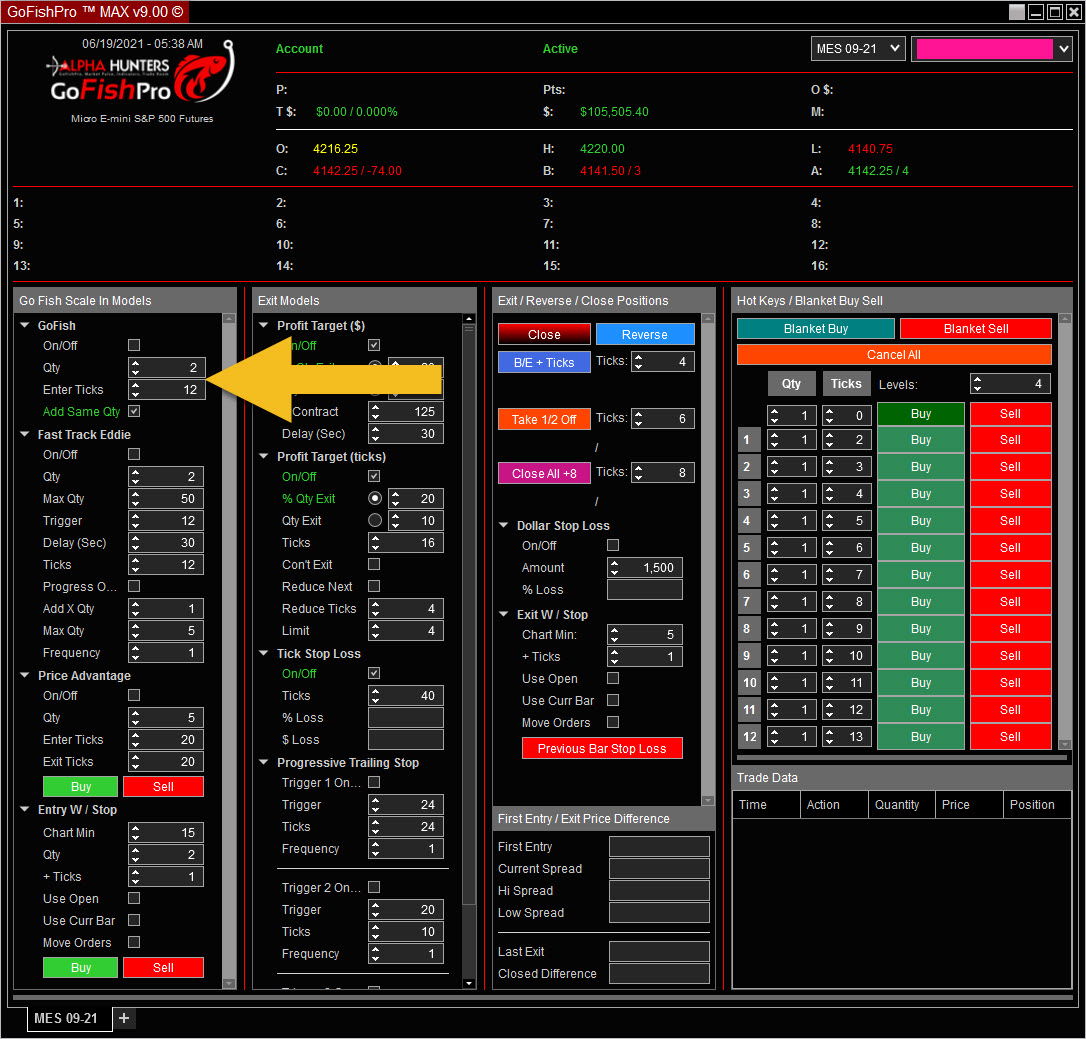 ---
---
Next -> Fast Track Eddie
---
Futures, Options on Futures and Forex trading involves a substantial degree of risk of loss and is not suitable for all individuals. An investor could lose the entire investment or, in some cases, more than the initial investment. Past performance is not necessarily indicative of future results.