Features / Description:
Fast Track Pro will auto-enter more contracts if the true average price is X ticks back X contracts at X ticks better every X Seconds. This will greatly improve your average price from your original entry. You can set the max number of contracts to enter.
You do not have to tinkle around trying to place exact orders to improve your position in the direction you believe the market is headed. The app will systematically and automatically do this for you.
Be in more control of your average price and spend more time concentrating on the market rather than place orders. Don't guess where to place the orders, the GFP app will do this for you automatically.
This will organize your trade entries using preset inputs and timing. You will be better off because you can stay close to market turns, or take advantage of set back on break-out orders known as RBBS Buy / Sell patterns. If the model works, you will have more positions and be able to exit sooner if you wish above or below your true average price. This function is key to how we stay close to the market automatically.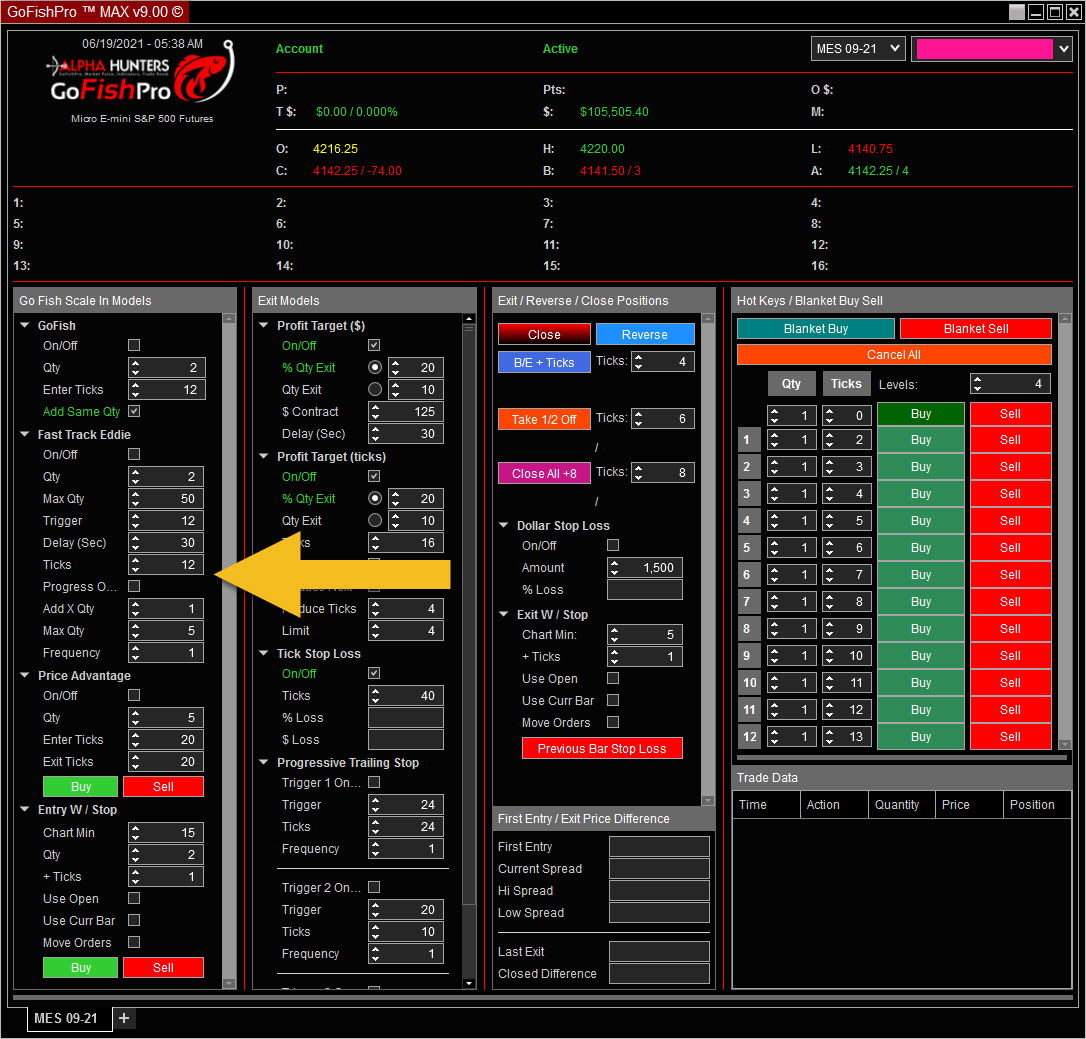 ---
---
Next -> Price Advantage / Scalp
---
Futures, Options on Futures and Forex trading involves a substantial degree of risk of loss and is not suitable for all individuals. An investor could lose the entire investment or, in some cases, more than the initial investment. Past performance is not necessarily indicative of future results.