Features / Description:
The app knows if you are short or long. The app knows if you are below or above your average price. The app knows how many positions you have and if you change the quantity before the order is filled. The app will place a limit order X ticks better if you are down on the trade and a stop order X ticks above your Genuine average price if above on the trade.
You do not have to calculate out this value to exit X ticks batter, the app will do this automatically for you. If you change your average price or quantity, the app will self-adjust. You can change the ticks better while in the life of the current trade.
Save time and energy attempting to figure out your genuine average price and exit and what price to exit + ticks.
This can make you better off because the app knows if you are long or short and what type of order to place. It will auto cancel replace your exit quantity if the position quantity changes while you are in a trade. Spend more time trading and less time trying to fumble with order placement, GFP will do this all for you automatically.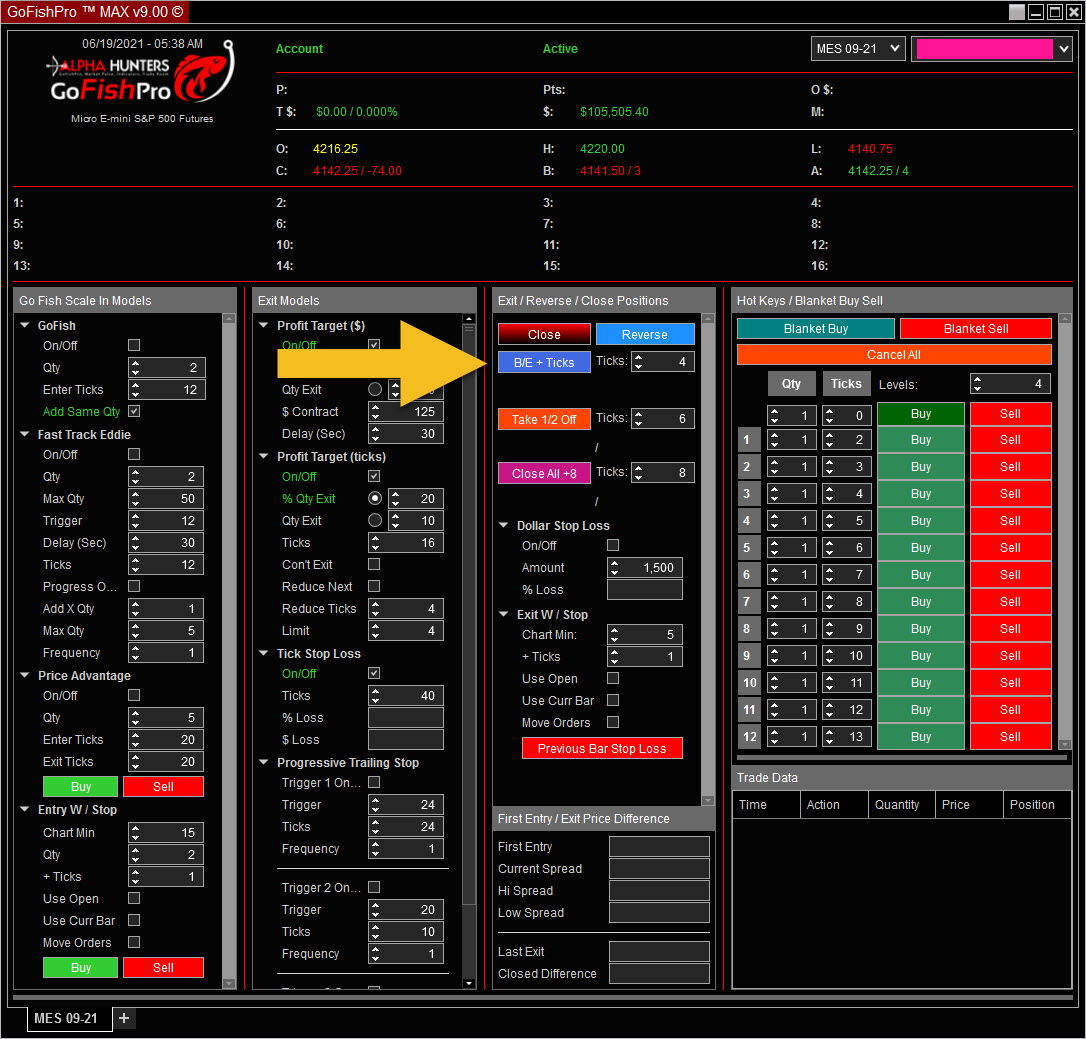 ---
---
Next -> Take 1/2 Off
---
Futures, Options on Futures and Forex trading involves a substantial degree of risk of loss and is not suitable for all individuals. An investor could lose the entire investment or, in some cases, more than the initial investment. Past performance is not necessarily indicative of future results.