Features / Description:
GoFishPro app can send exact limit and quantity orders X ticks back with one click. It can also cancel all of them with one click on the buy-side or sell-side.
Save tons of time trying to manually place these types of orders.
You can scale into and out of the trade with one click mathematically.
This will make you better off to be able to place perfect order placement from the last price for entering or exiting the markets. No more fumbling around trying to place perfect limit orders. You will have the functionality to place different quantity orders for up to 15 different levels.
The limit and qty can be modified direction on the screen. If you wish to cancel any one of them at any time, you can do so by clicking the hot key button.
Cancel all or just the buys or sells with one click
Select your own separate quantity per order and how many levels down you wish to place them. There are 12 available levels.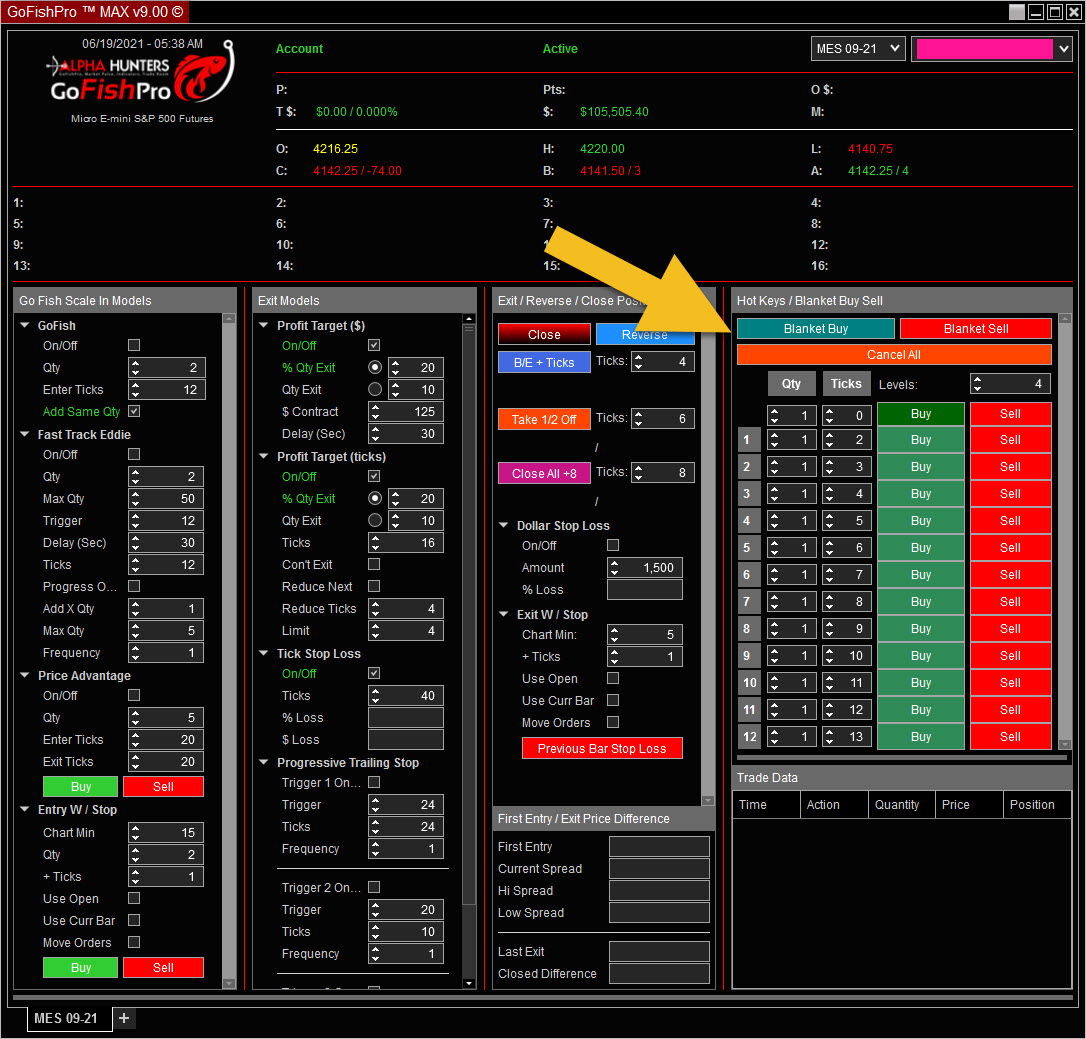 ---
---
Next -> Trade Data
---
Futures, Options on Futures and Forex trading involves a substantial degree of risk of loss and is not suitable for all individuals. An investor could lose the entire investment or, in some cases, more than the initial investment. Past performance is not necessarily indicative of future results.