Features / Description:
The first Entry / Exit Price Difference function marks the first entry price level and compares it to how far the market went in your favor and against you from this first entry price. At the end of the trade and the position is flat, the Go Fish Pro app will mark your last price difference compared to your first entry price level.
Excellent data to help you examine if you are getting in too early or too late. You will find that almost every time, you could have gotten a better starting price level. This may show you to go fish a little deeper for that first fill entry-level and make you hopefully more money.
This will make you a better more patient trader after you discover you may be getting in too early on trades and to spread your Go Fish First Entry better. Let the market come to you more often and time your trades better.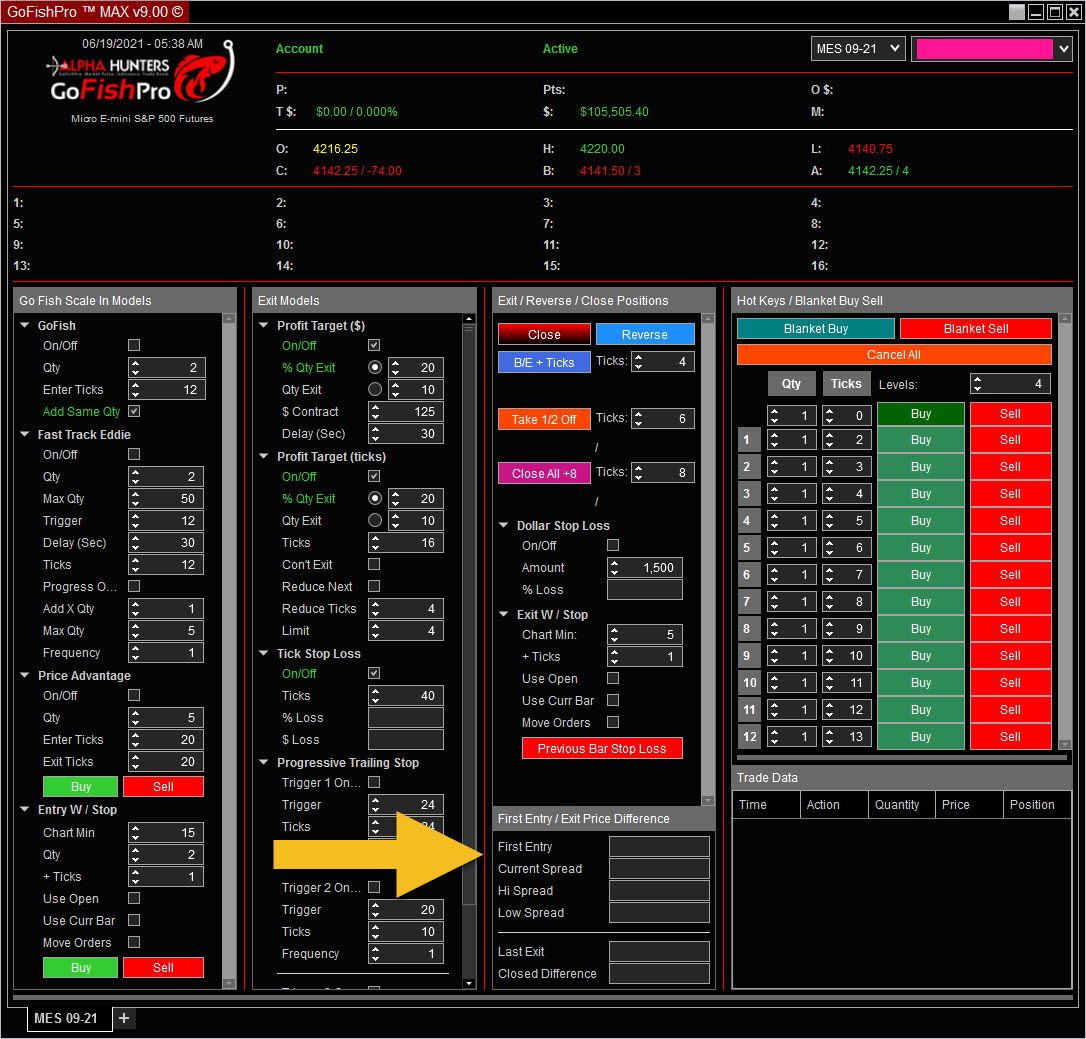 ---
---
Next -> Hot Keys
---
Futures, Options on Futures and Forex trading involves a substantial degree of risk of loss and is not suitable for all individuals. An investor could lose the entire investment or, in some cases, more than the initial investment. Past performance is not necessarily indicative of future results.