Start / End Time -
Each strategy set up needs an option for a time to start and end.
These times will be your computer time.
If they are NOT checked, then it will continue to look for trades as long as the app is ACTIVE on top.
---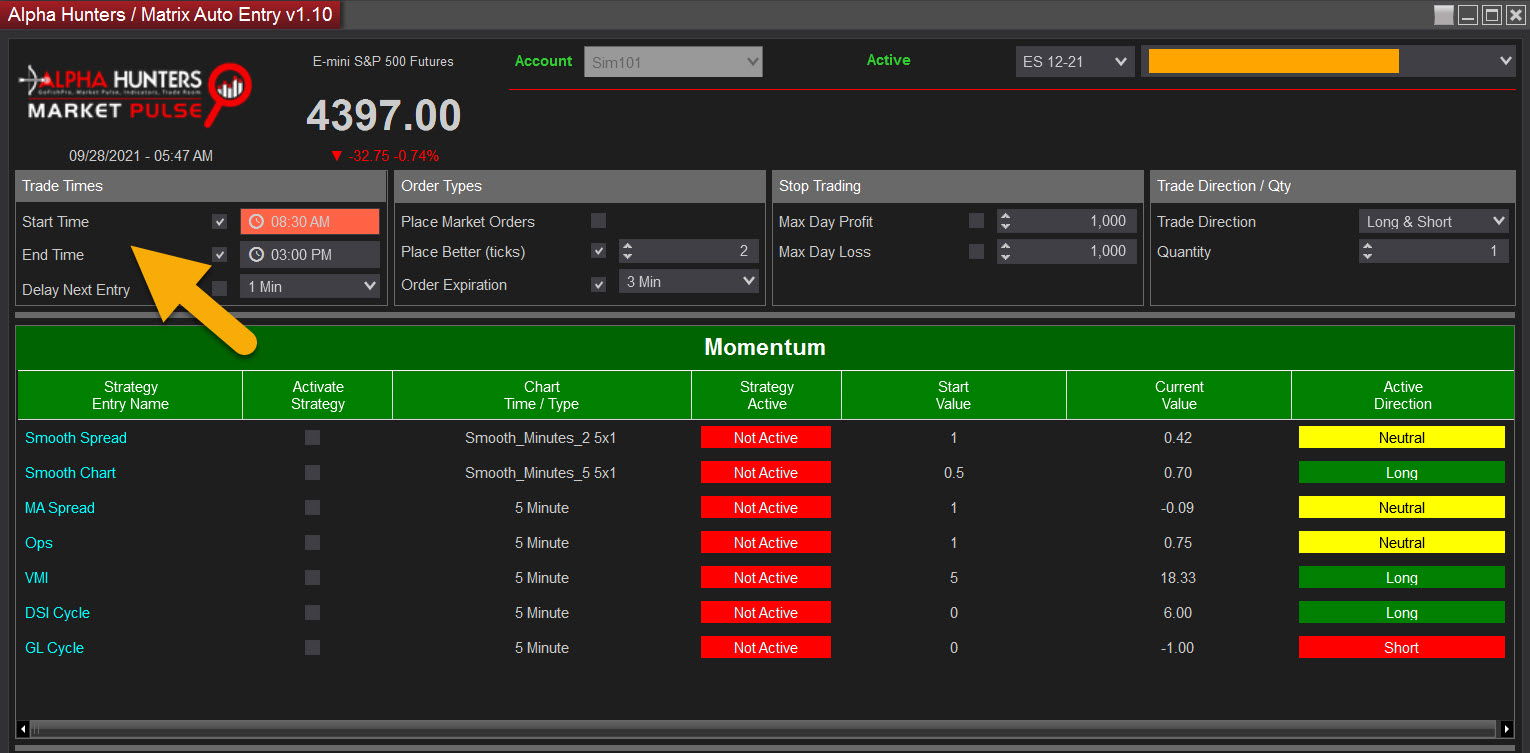 ---
Delay Next Entry -
The Delay Next Entry function will wait x minutes before it looks for a new trade.
Why could this be important? If you exit a position, it will get right back in if the all the indicators are long or short.