The Alpha Tick Range Indicator is the difference in the number of contracts bought versus sold per tick range on a chart horizontally.
Meaning the indicator will plot to the right of the price action and not below each bar.
We took the volume difference on the tick range which is adjustable and plotted the profile of this on the left side of the chart as sideways bar. Free Demo
We then set bars back to 4, but this can be set to any value. We found the shorter the chart time frame to use 4 to 8 tick ranges and if looking at longer term 15, 30,, 60, 120,. 240, etc charts to increase this range to the size of the chart, but not too much.
For example, in the ES 500, 30 minute chart, you might use a 12 to 16 tick range. If you are looking at a 60 minute, then double this.

You can now see how many contracts are being bought at any tick range per X bars back.
You will see true momentum and when the number of buyers or sellers exhaust their momentum and runs out of gas sort of speak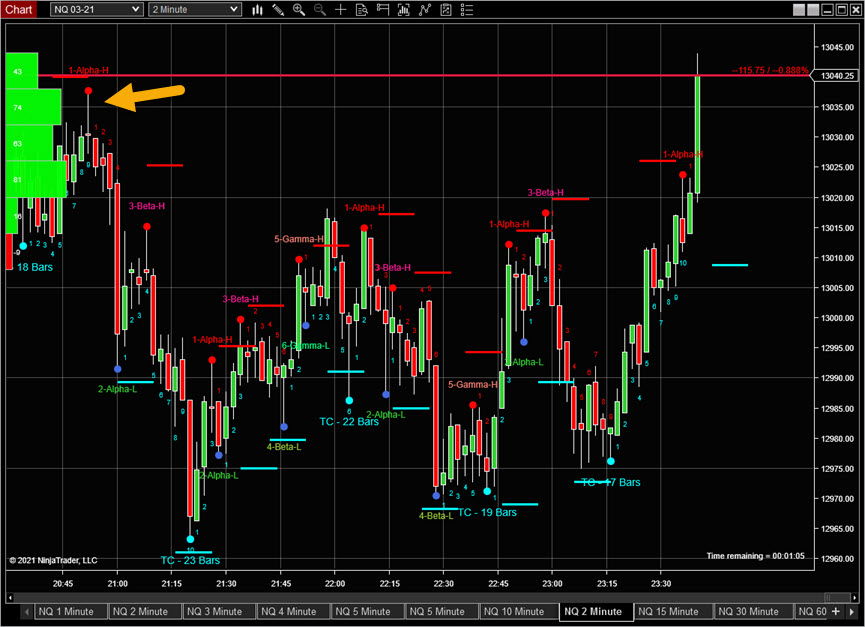 Past performance is not necessarily indicative of future results.
Trading Tips using the Alpha Tick Range Delta Indicator -
Coming Soon
Inputs: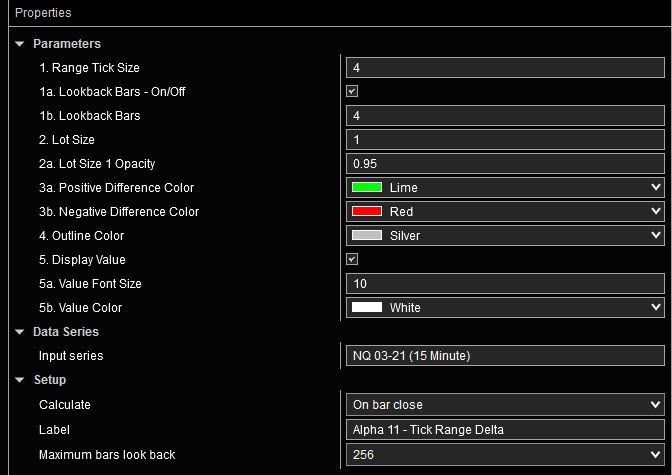 ---
---
Next -> Alpha 12 - Bar Tick Delta Chart
---
Futures, Options on Futures and Forex trading involves a substantial degree of risk of loss and is not suitable for all individuals. An investor could lose the entire investment or, in some cases, more than the initial investment. Past performance is not necessarily indicative of future results.