Remove older templates -
You have just removed all the older apps and setting files, now you will be removing older templates.
---
Remove Alpha Hunters Templates
Go back to the Documents folder
Open File Manager again.
Select NinjaTrader 8 folder.
Select Templates.
Select GoFishPro Folder.
Remove all files in these folders.
Now Go back and select the Market Pulse folder and do the same, delete the files.
---
The image shows what this will look like -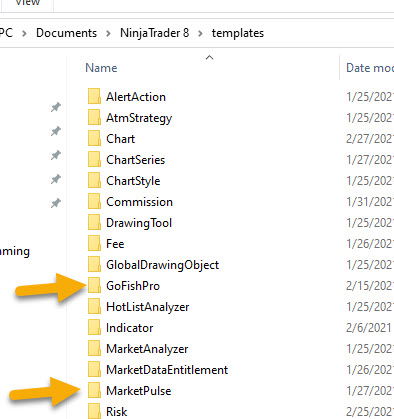 ---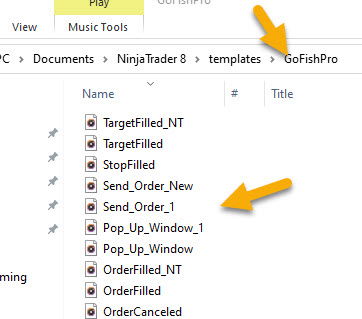 ---
Next Step -> 4. Remove NinjaTrader's Temp Files
---