Close NinjaTrader 8 before you delete these next files-
On the previous page 1, you removed the older apps, now you are going to remove the older setting files.

---
Remove Alpha Hunters Setting Files -
Open File Manager.

Go to your documents folder.
Select NinjaTrader 8 folder
Select Bin folder.
Select Custom folder.
Select AddOn folder.
Remove all files relating to Alpha Hunters or CycleTrader.
---
The files will look like the image below you want to remove.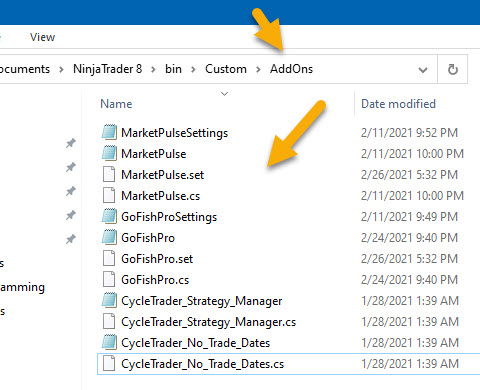 ---
Next Step -> Step 3. Remove Old Templates
---