Start by removing older install versions of CycleTrader or Alpha Hunters apps -
Remove old apps -
Open up NT8 Control Panel.
Click on "Tools".
Click "Remove NT Assembly".
Remove GoFishPro, Market Pulse and Indicators or any install from CycleTrader or Alpha Hunters.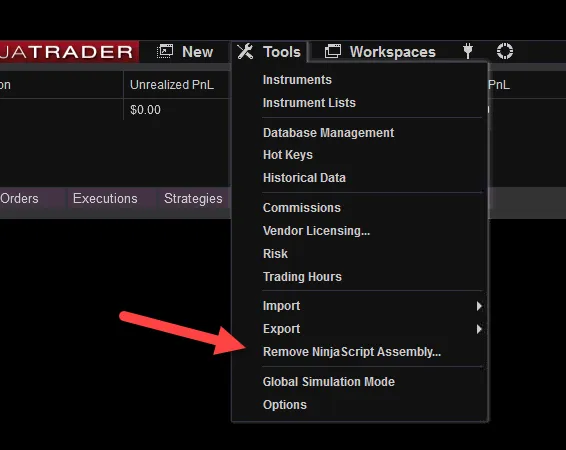 This process can take 20 to 30 seconds to see that it is was removed. If it is still there, then click it again to remove the apps.
---
Next Step -> 2. Remove Old App Files
---